Netball
Vitality Superleague 2021: Tamsin Greenway picks out the Grand Final's key battles as Loughborough take on Bath | Netball News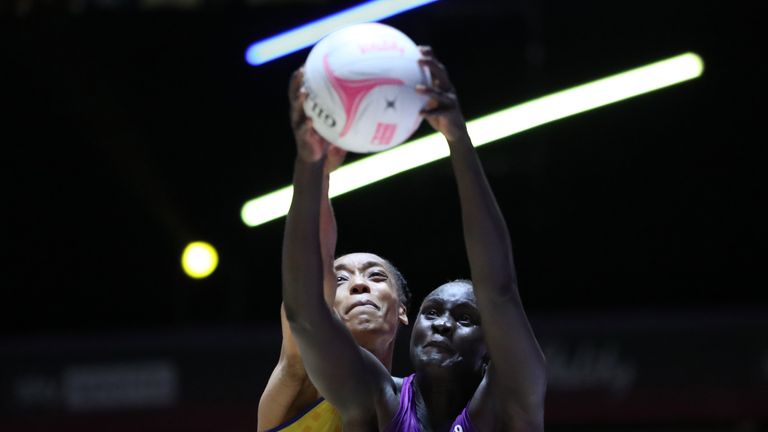 Two years on from the last Vitality Netball Superleague Grand Final, Loughborough Lightning and Team Bath will go head-to-head at the Copper Box – here is all you need to know as the competition prepares to crown its latest champions.
After the 2020 season was cancelled due to the coronavirus pandemic, the sport has returned with a bang and two of its finest teams are left standing, ready to fight it out for the honour of lifting the trophy on Sunday, live on Sky Sports.
Five-time champions Team Bath and Loughborough Lightning were both beaten semi-finalists two years ago, but the Grand Final stage is now theirs.
Either Bath will lift the trophy for an unprecedented sixth time – but first since 2013 – or Loughborough will claim a long overdue first Superleague title.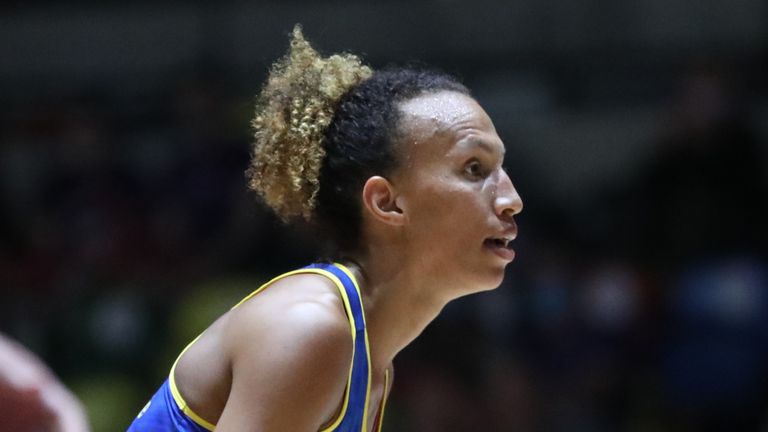 "A semi-final isn't enough for this group we wanted to be in a position where we could win it and now, we are.
"It's about rest and recovery, and also riding on the crest of this wave because if we can play like that again then I back this team any day of the week."
Serena Guthrie (Image credit – Morgan Harlow)
How they got here
On Saturday, Lightning overwhelmed this season's surprise semi-finalists Leeds Rhinos, while Bath edged out the defending champions Manchester Thunder in a pulsating contest.
Sky Sports expert Tamsin Greenway believes battle-hardened Bath – who lost the final two games of the regular season – might have the big-match edge, although for Lightning they have the very recent memory of a victory over Bath in the final round of the regular season.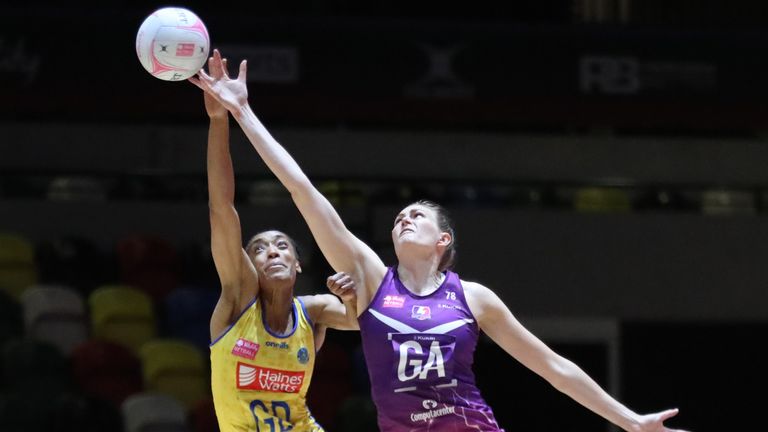 "I think we will get a very different match to the one we saw the other week," Greenway told Sky Sports.
"Netball is a funny game about match-ups and how teams respond, but what we will see is a Bath team that had to fight to get over the line against Thunder, while Lightning had an easier semi-final.
"That will have an impact on how the teams come out."
Bath spent most of the season top of the table, having lost just one game until the final two weeks of the season. While they faltered to end up third in the table, Anna Stembridge's 'big-game players' stepped up to knock out the defending champions.
Lightning's stalwarts finished the season strongly to end the regular season on top of the pile, but only on goal difference as the top three all finished on 51 points.
It's fitting that two of them collide in the season's finale – a season that has seen the sport more visible than ever.
Finals weekend has already brought out the best in Serena Guthrie, Imogen Allison, Layla Guscoth, Sam May, Beth Cobden and Nat Panagarry, and the fact that they will all be on court for the conclusion should ensure the Superleague season finishes on the highest of high notes.
Loughborough Lightning vs Team Bath Netball – Previous meetings
| | |
| --- | --- |
| Round One | Team Bath Netball 48-44 Loughborough Lightning |
| Round 20 | Loughborough Lightning 54-35 Team Bath Netball |
Greenway's Key Players
Loughborough Lightning – We saw in the first semi-final the importance of the wing-attack/wing-defence position, so I am going for Beth Cobden – the experience counts for everything as we have seen in both semi-finals.
She will have to deal with Rachel Shaw, who directed play for Bath once the game opened up for her, but Cobden will be a much more difficult ask. All Bath's issues on Saturday were about players coming forward and Cobden leads Lightning in that respect
Team Bath – Serena Guthrie got player of the match because of that extra momentum, but we cannot underestimate Imogen Allison.
She was outstanding in the way she took ball into the corners and into the pockets and Loughborough will have to watch how that develops. Hannah Joseph, who has been so dominant, will be up against her, and she will need to do all she can to keep her off the ball.
In their own words – The Coaches
Sara Francis-Bayman – Loughborough Lightning
"We struggled in the first half; you could visibly see the nerves out there. Hopefully we've got it out of our system so we can actually just play and enjoy it a little bit on Sunday.
"Credit to Leeds, I thought that they did a really good job in the first half especially, and we just needed to get a little bit tighter in defence and open up in attack. We kind of got there in the end, but we're not thrilled with the performance.
"I think that I've got to keep a lid on my emotions because if I start, I won't stop.
"A lot of people had said what an exhausting season it has been, and I think it has. Sunday is going to be a massive release for everyone, but we've got one more game."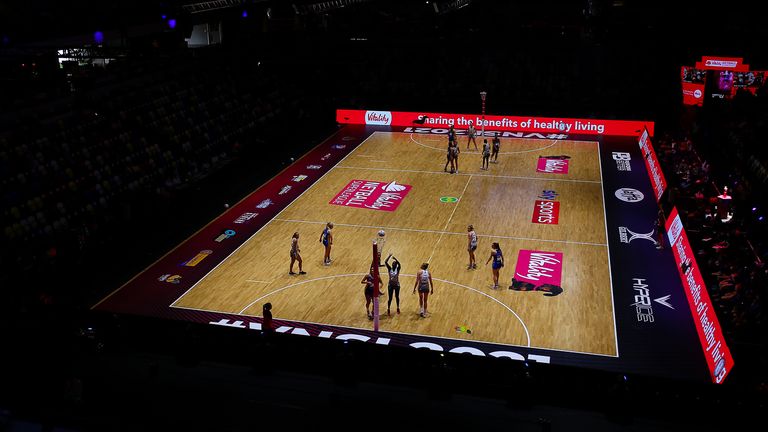 "We really want to express ourselves a little bit more, I think that we looked a little bit restricted and shackled in the semi-final.
"I really want the girls to enjoy the occasion and give our opponent the best possible competition."
Sara Francis-Bayman (Image credit – Ben Lumley)
Anna Stembridge – Team Bath
"That meant everything and I actually feel quite choked. We've had a lot of criticism over the last two games, but we are our biggest critics and I'm just so proud how the girls have tackled training.
"We knew that it was going to be tough, Thunder are a class side and that was exactly the semi-final that netball's fans deserved to see today.
"I'm feeling quite emotional. I'm just really, really proud of the team. I thought that they were outstanding, credit to Thunder too, I thought that it was a great game.
"Absolutely ready for the final. We'll savour this moment but we'll be on task for tomorrow (Sunday)."
Greenway's Key Battle
Can the shooting circles fire?
The work of Kim Borger and Sophie Drakeford-Lewis is all important. At times Drakeford-Lewis can get predictable with her movement and that happened against Thunder and Emma Dovey.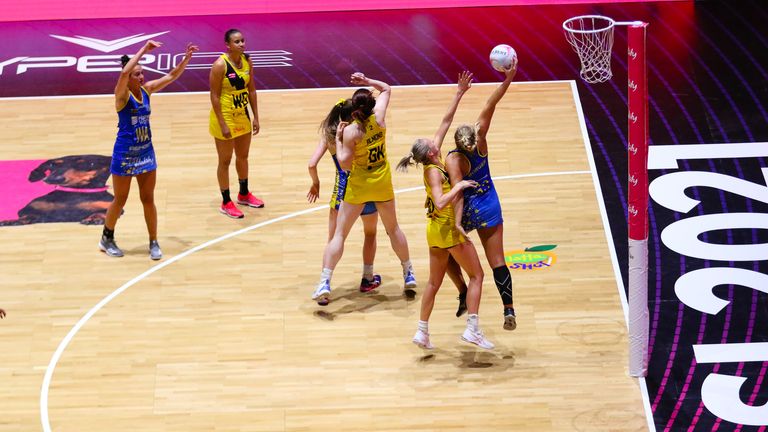 It is whether she can do enough work against Jazz Odeogberin and open up the circle so they can get hold and rotation rather than constant movement.
At the other end Guscoth vs Clark is vital. If you look back at what Vicki Oyesola did for Leeds Rhinos in putting so much pressure on Clark in the first half, it is how that plays out.
Eboni Usoro-Brown is a totally different kettle of fish for Mary Cholhok, so it will be interesting to see how the other part of the attacking or defensive match-up plays out..
Expert's Verdict
"It is so tight, I don't know which way it will go. In Saturday's semi-finals, I didn't know which way it would go.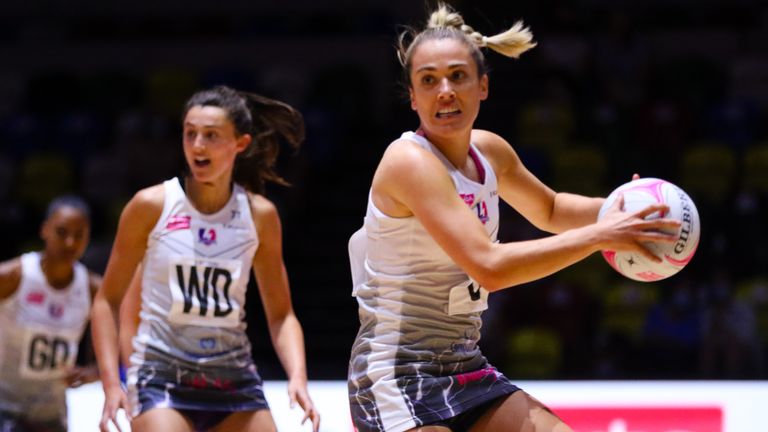 I thought Bath would match up well against Thunder and if Bath can play like that again they will beat Loughborough, but Lightning reacted well to Dan Ryan and Rhinos' plan after quarter one on Saturday
If they can consistently get their plans right across the court, they could pull Bath apart as they did just last week.
Both teams will look at how things played out today to see if there is anything they can do in the final.
You have to have an attacking plan, but within it you have to have 'moments'. The touch on the pass, playing it back to the line to open up another phase of play there is so much more to the attacking game plans.
Having said that I think there will be set-plays that we see, because they only have one night so it can only be tweaks as they fix what went wrong and take the next step against different opponents."
What an occasion for this team…

After the most random preparation for a semi final, we came out absolutely charging today and gave it all we had!

Lightning simply too strong, too good, but one more opportunity awaits tomorrow and 3rd place is up for grabs!

DIGGING DEEP! 👊

— Dan Ryan (@DanRyan84) June 26, 2021
Prior to the final, Manchester Thunder and Leeds Rhinos Netball will compete in another 'War of the Roses' and one will take home a bronze Vitality Netball Superleague medal.
Karen Greig and Dan Ryan will both need to pick their teams up quickly after their respective semi-final losses and put in a full 48-minute performance in order to finish in third.
Sky Sports is your home of netball. The Vitality Netball Superleague continues on Sunday, with the third-place play-off and the Grand Final live on Sky Sports Action and Mix and streamed on the Sky Sports YouTube channel from 2.45pm.